Chevrolet Spark Owners Manual: Dolly Towing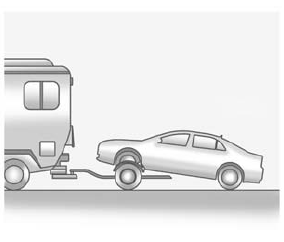 To tow the vehicle with the two rear wheels on the ground and the front wheels on a dolly:
Put the front wheels on a dolly.
Shift the automatic transmission into P (Park) or a manual transmission into 1 (First) gear.
Set the parking brake.
Clamp the steering wheel in a straight-ahead position with a clamping device designed for towing.
Remove the key from the ignition.
Secure the vehicle to the dolly.
Release the parking brake.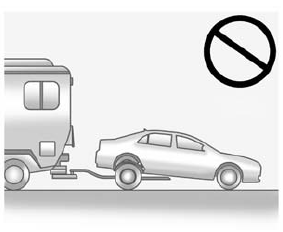 Caution
Towing the vehicle from the rear could damage it. Also, repairs would not be covered by the vehicle warranty. Never have the vehicle towed from the rear.